BEWITCHING MUSIC OF MOSCOW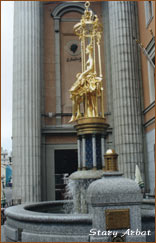 1 Day: Arrival at the hotel. Accommodation. Dinner.

2 Day: Breakfast. Sightseeing tour: "Moscow as the center of the musical culture". Lunch. Memorial House-Museum of F. Shalyapin (Listening to the F. Shalyapin's voice recordings). An opera or ballet performance. Dinner.
3 Day: Breakfast. Excursion "The Kremlin as the Musical Gem". Lunch. M. Glinka's State Museum of Musical Culture (Exhibition "The Russian music of the 18-th - 20-th cc.) Walk on foot along the Stary (old) Arbat street. Exclusive program performed in a 18th century mansion in the Arbat street, "The young talents of Russia", a concert of classical music, discussions with the performers in the musical room, a tea party.


4 Day: Breakfast. P. I. Tchaikovsky's Memorial House-Museum in the town of Klin. Listening to Tchaikovsky's music. A tea party. Lunch. The tour to the Tretiakovskaya gallery. Performance of the spiritual music choir in the Svyatony Tikhon Cathedral. Dinner.
5 Day: Breakfast. Departure to the airport.
---
| | |
| --- | --- |
| | MOSCOW TRAVEL TREASURES, 2001 |